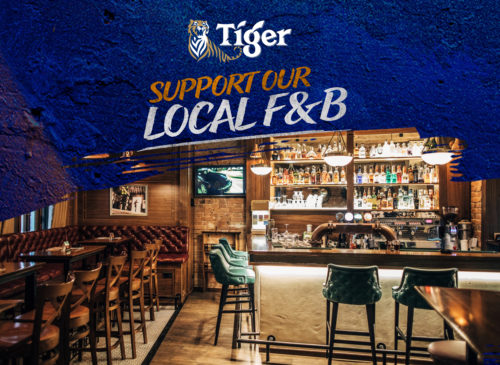 These are interesting times, and as I promised, here's a long-awaited blog post. What makes the subject matter worthy of a rare login to write something? Supporting local makan of course!

I can't wait for the time when I can go back to my favourite food haunts and knock back a couple of Tiger beers with my favourite local dishes. Neither can the folks that run the F&B places!

Tiger Beer has very rightly launched a 'Support Our Local F&B' initiative as part of the #SupportOurStreets campaign to raise funds to support our F&B businesses during this very difficult time. As a nation, we are extremely fortunate to have such a strong food culture, and it is only fitting that we collectively support one another to protect this food culture.

From now till the end of May, you can contribute $10 at http://supportourfnb.tigerbeer.com.sg. Better still, do it several times before the month is out. Every week, Tiger Beer will collate the contributions and distribute them to participating coffee shops, restaurants, bars, and pubs.

Every bit helps get our F&B businesses get back on their feet. You'll also get a digital voucher worth two Tiger Beers, to be redeemed when these outlets reopen for business.

Tiger Beer has kicked off this initiative with a $100,000 contribution and is working further to support the recovery of F&B businesses with a pledge of a $600,000 beer sponsorship.

For more information, do follow @tigerbeersg on Facebook and Instagram or follow these hashtags: #TigerBeer #SupportOurStreets.