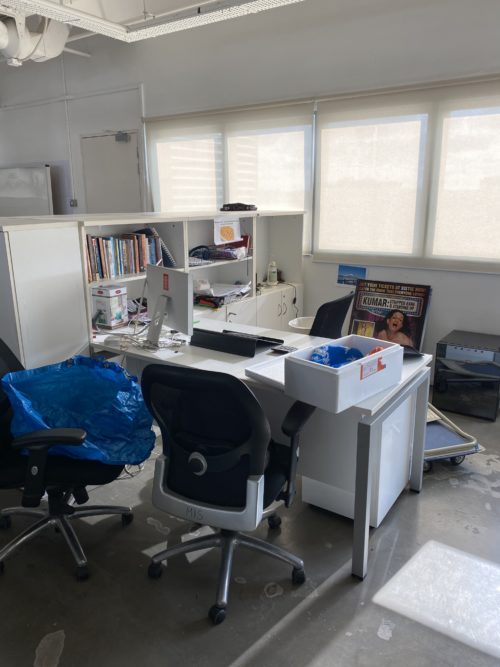 What was very evident early on for me, was that I could do a lot more things in a day than I would have in the office. For a start, I had shaved off an hour's commute, twenty minutes of walking to and from lunch. And for a large office, there's not surprisingly a lot of walking between floors.
I don't think I've ever been this efficient. I even tried attending two meetings at once (not recommended). In the current economic climate, I'm extremely grateful I'm able to put in this much work. We've also definitely learned some things about the new working normal:
Goodbye PABX
When we were asked to come into the office last week to clear our desks of paraphernalia and personal debris, one of my younger colleagues asked if we also had to bring home our office-issued personal cordless DID phones. Maybe he was afraid of being scolded by our agency's receptionist, who used to scold me a couple of times a month for not answering my DID phone when she used to call to tell me there was someone looking for me / Lazada leaving a package at reception / Deliveroo delivering lunch.
Anyone looking to buy 350 sets of pre-loved but seldom used cordless DID handsets?
Goodbye WIP meetings at Client's Office
Thank goodness we're a small country – or else the travel time (and transport claims) would be more than the 15-20 minutes each way just to present findings on a client's social media content performance. Dear clients, please read the decks, and if you have any questions, we're just a WebEx or Microsoft Teams meeting away. Or you could just WhatsApp us just like you've done for the last four years.
(Zoom is banned from our agency because of persistent security issues)
Goodbye Standing-Room Only Meetings
Creative agencies can only thrive in a collaborative environment – and the most amazing thing that remote working has made possible is that we've had teams of over 30 people working on massive projects being in the same meeting. Not physically possible in the past where we had to fight over meeting rooms. I used to have to pull rank and commandeer the pantry for meeting space (tip – make friends with Aunty Chitra our Agency Cleanliness Commander).
Goodbye Agency Colleagues who are MIA
Early on in our WFH arrangement, we had trouble figuring out how to get a hold of people whose desks we'd previously have just moseyed over to so we could break bad news to them such as, "the client has changed their mind, we need to come up with another direction for the campaign" or "I think your idea sucks, but I'm gonna say it was the client that changed their mind, so we need to come up with another direction for the campaign".
We'd fret over whether to call their mobile or text over WhatsApp or check their Instagram Stories to see if they're having lunch at home or outside. But two months in, we've now figured out that anyone who doesn't answer a call on Teams within a minute is a Class One Skiving Suspect.
Goodbye Printing Multiple Copies of Briefs / Claims Receipts
Being a former freelancer / sole proprietor, I used to wince when the agency suits would print a copy of a brief for every briefing attendant. The planet thanks you, work from home arrangements, because you have made us realise most people can read PDFs just as well as paper.
Also, the Electronic Transactions Act has recognised electronic signatures for over a decade now. Hey guys, how about we start burning those paper finance memos and duplicates of claims when Seventh Month comes round in a few weeks?
Also, sorry, printer leasing company, we need to talk.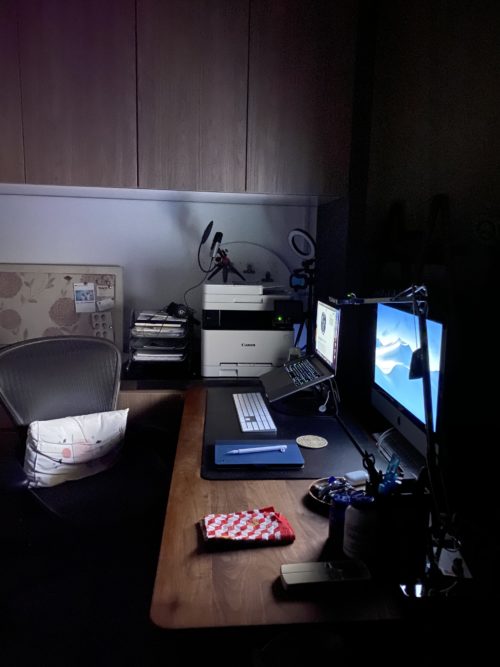 Goodbye Asking IT For More Server Space For Your Team
Our MS OneDrive and Sharepoint is now being used far more efficiently than previously. Being a network agency we've always had these at our disposal. Very useful when business leads text you at 9pm on Friday night – when you're out with your friends for the first time in two months – asking for "I NEED THE LATEST CREDS DECK FOR LAST MINUTE PITCH, YOU HAVE?"
Feels so good when I actually have it on my freaking iPhone!
Goodbye Agency Social Events
Even if not for the long run, I think we've had to adapt to keeping in touch in different ways. Team meals used to be a morale booster – and we've been experimenting with different ways of doing that – I've surprised my team with random meal/snack deliveries and I think it helps with morale the same way our team "snack bar" (my team is known for our diverse range of tidbits from every time a team member comes back from overseas leave) used to. We're still working this bit out. Yes, we miss Haidilao.
Goodbye Water-Cooler Gossip
I heard from HR that we bought a new water cooler juuuust before we started WFH. I think that's gonna last for awhile, now there's fewer of us going in.
And boy, was I tempted to bring the Nespresso machine home, but I was told that would constitute looting. I was one of the more hardcore 'office got free coffee' employees, and now find myself out of pocket trying to keep up with my four capsule a day habit.
Now it's not as if we had ever spent time hanging around the coffee machine/water cooler talking about people – but it does get hard to suss out how people are feeling. Our remote meetings can't really see the droop in shoulders or the shuffle of someone down in the mouth. It's something we're still trying to figure out – so I guess maybe when we can eventually get back to F2F workspaces, we can do that? Keep you posted on how things go!