1 April, and I can't think of a single prank to pull on anyone.
Me, Cowboy Caleb and mr brown had dinner and coffee and coffee and a darn good chat about who mr brown, Cowboy Caleb and Mr Miyagi really are. You could say we were getting a little ahead of ourselves here, but really, most of the evening was spent asking Cowboy Caleb what it meant to him to be easing himself into monogamy. I don't really care about the impact on his life personally, but I have a feeling (and I told him) that his Gonzo Journal would either irrevocably change into some Diary of a Married Man, or worse, close down for good (as opposed to close down temporarily because someone pissed you off in the comments section).
I mean, who'd do all those interviews? We'd have no more chio bus featured on the Journal!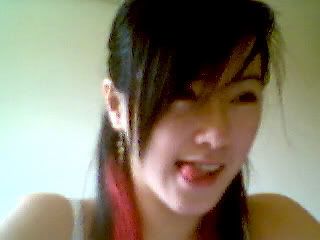 (But you could always come to this blog to see some featured here)
iTunes' party shuffle
is playing a copy of: Diamonds On The Soles Of Her Shoes –
Paul Simon
– 1964-1993 (Disc 3) [Box Set], of which I have the original CD and therefore didn't steal music.